Music:  The Right Time by dr_gore2000 (c) copyright 2006 Licensed under a Creative Commons Attribution license.
http://dig.ccmixter.org/files/dr_gore2000/6171 Ft: Dr. Gore2000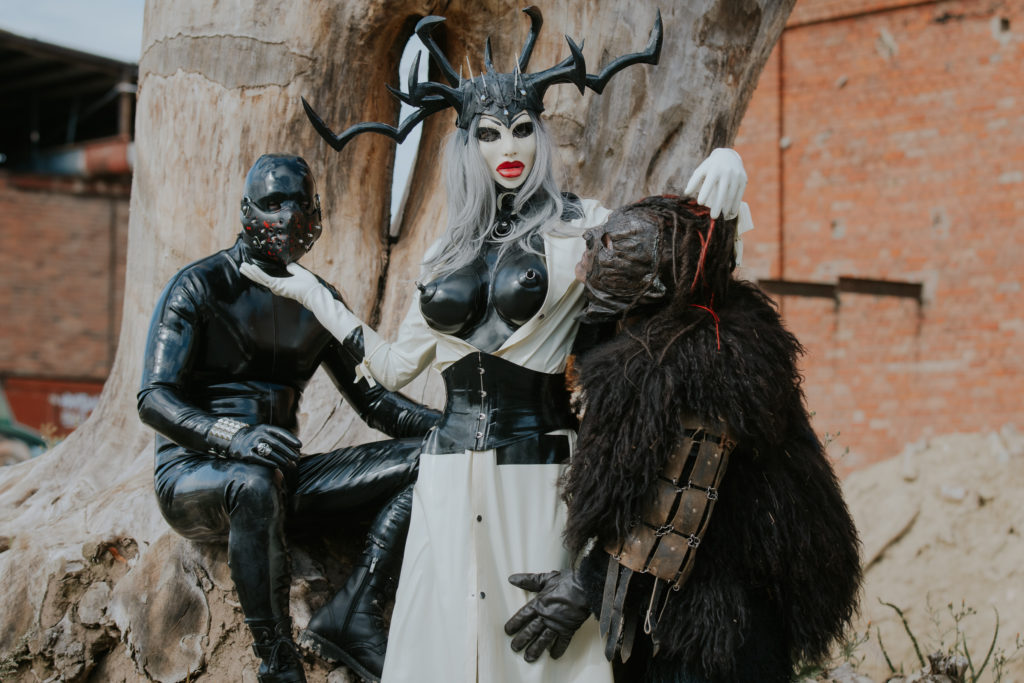 Die Eis Königin und Ihr Ork
Einst war der schwarze Gummi Diener Ihr treuer Berater und Geliebter, doch die Zeiten wandeln sich schnell, viel zu schnell.
…
The Ice Queen and her Orc
Once the black rubber servant was your loyal advisor and lover, but times are changing fast, far too fast.
Der Ork unterliegt Ihrer Macht und beschützt Sie gegen den hinterlistigen schwarzen Gummi Diener.
…
The orc succumbs to your power and protects you against the deceitful black rubber servant.
Die kühle Latex Königin fängt mit ihrem Blick den Ork ein und er lässt sich in Ihren Bann ziehen. Der ork bändigt den wild gewordenen Gummi Diener.
…
The cool latex queen captures the orc with her gaze and he lets himself fall under her spell. The orc tames the wild rubber servant.
 Schließlich unterwirft sich der Veräter den Beiden. Die Eiskönigin und der Ork, wird das das neue Paar? Was haben Sie gemeinsam vor?
…
Finally the culprit submits to the two. The ice queen and the orc, will they be the new couple? What are they up to together?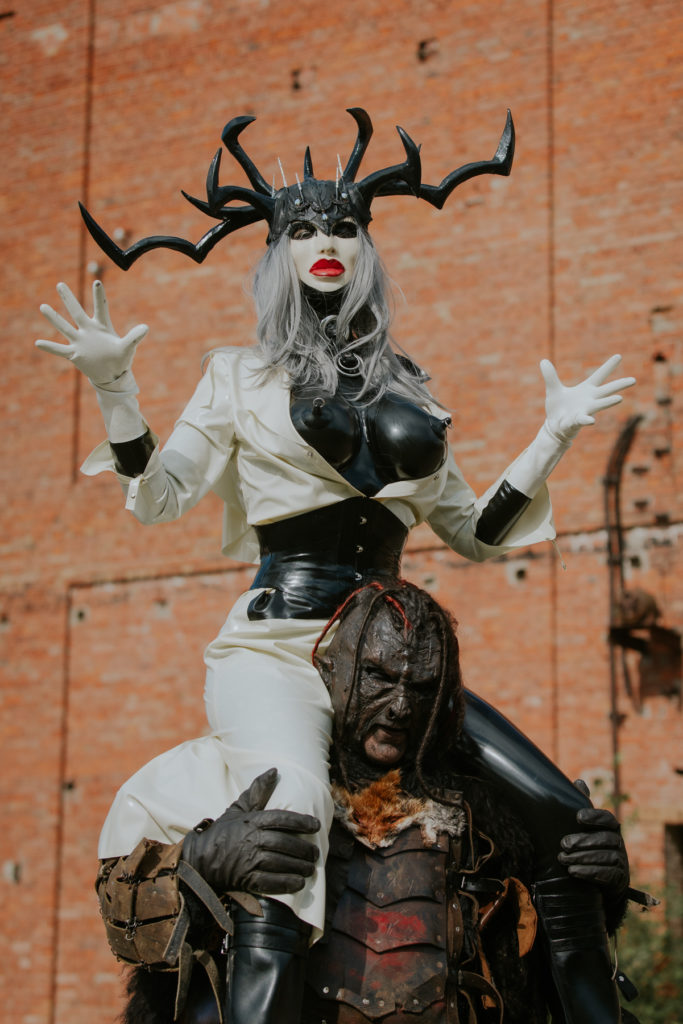 Lust auf mehr von dieser Serie? 
Hast du Interesse der Eis Königin ein ausgefallenes weißes Latex Outfit zur bizarren Krönung zu sponsern?
kontaktiere mich: contact@avafetishart.com
—
Fancy more of this series? 
Are you interested in sponsoring the Ice Queen a fancy white latex outfit for her bizarre coronation?
contact me: contact@avafetishart.com